Constantinos N. Couccoullis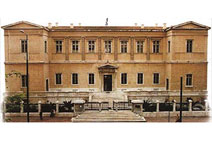 Constantinos N. Couccoullis, Attorney at Law by the Supreme Court and the Council of State.
He is the founder and the managing partner of the Law Firm "Constantinos N. Couccoullis and Associates", a member and Greek partner to the Warwick Legal Network (WLN), an international association of independent law firms.
He represents Greek and International clients in a full range of legal practice areas and issues, providing comprehensive solutions and legal information and support to their wide-ranging clientele, which includes banks, financial institutions, insurance corporations, large industrial and commercial sector corporations and private individuals.
His areas of expertise are: corporate law, commercial law, civil law, criminal law, banking and investment law, insurance law, real estate, general litigation. He is fluent in Greek and English
E-mail: couclaw@otenet.gr